Making the world a better place.
The Light Electric Vehicle Association (LEVA) represents the strategic interests of light electric vehicle retailers, dealers, distributors, manufacturers and suppliers to promote the development, sale, and use of LEVs worldwide.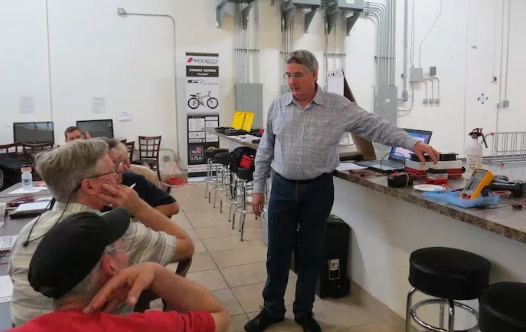 Creating a community we can all thrive on
Our purpose is to provide a service to light electric vehicle companies by helping to establish a favorable operating environment through legislation and regulations, by providing a forum for discussion on non-competitive issues, the promotion of technical standards, and by providing information to assist them in the promotion of their business.
Members receive support and educational resources to expand their businesses while initiating efforts to influence and adopt legislation, regulation, performance standards, promotion and general best practices in the light electric vehicle industry.
Our History
Light electric vehicle industry expert, Ed Benjamin, saw a need in an emerging trade to bring LEV focused companies together for the sake of the better good. He realized that individually these companies were a small voice, but banded together, we could all make a difference. He decided to create a viable and important organization that would respond to the needs of its members, become the voice of the global LEV industry and in turn, promote LEVs across the globe.
Sid Kuropchak, the woman who jump started it all.
Ed Benjamin hired Sid Kuropchak in November 2008 as the executive director and financed the start up of LEVA. Sid worked diligently for over 4 years to build the association and provide essential education and benefits to its members.
Because of her great efforts, LEVA grew to over 250 members from over 29 countries. Sid put her heart and soul into creating an association that the industry could be proud of and she in every way succeeded.
Sid was respected and admired by all who came into contact with her. Alas, Sid lost her battle with cancer in August of 2013. Her legacy lives on in the organization through awards and a scholarship program established in her name.
Stay up to date!
Subscribe to our monthly newsletter to receive the latest news about where the LEV industry is going.